Search Engine Optimization (SEO)
SEO helps tell the search engines exactly what's on your pages. That way, search engines like Google and Yahoo can give their clients the results they are expecting.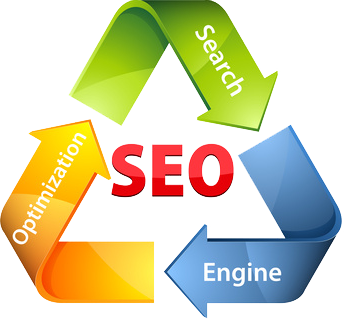 Your website won't help your business if people can't find it.  Search Engine Optimization (SEO) helps make sure your website shows up when people are looking for you. It isn't rocket science, but it needs to be done right. Let our SEO experts help make sure that your website gets found.
Once your website is built, it needs a home. We have many options for website hosting from shared, to VPS, to dedicated servers. After all, your website is only as good as your hosting.
Website security is more important than ever. And the best way to secure your website is to be proactive. We do this by keeping your website up-to-date, actively preventing intrusion, and monitoring your site regularly. After all, your customers deserve to have their data safe, and showing them you know that will speak volumes.
A website doesn't help your business if clients can't find it. That's why Search Engine Optimization, or SEO, is essential for all websites. SEO is the process of making sure your website is friendly to search engines so they can add your site to the correct place in their index. Correct SEO involves several factors on a typical website:
Website Development – Correct website development is the foundation of good SEO. It allows search engines to see what your site is all about. If the search engines can't read your site because important text is embedded in images or because the HTML coding is incorrect, they won't add your site to their index.
Content is King – A very important part of SEO is crafting the content of your site so it uses regular language and keywords that are relevant to your business or product. This is the most well known part of SEO, but not the only part.
Build Links – Linking is also a very important part of SEO. Links WITHIN your site to other areas WITHIN your site allow search engines to find your pages. And back-linking, links from OUTSIDE your site to WITHIN your site, help show the information on your pages is considered important and relevant by others.
These are just three of the many items that are important. If one is missing, it can effect your search engine ranking. Sixu has helped our clients build and maintain great search engine ranking positions, and we can help you too.
Links that are organic (from good SEO)

70%

70%

Users that never scroll past the first page of search results

75%

75%

Global Internet users research products online

61%

61%
Billion searches per month
Contact us today to help your website get found